Filtering of categories works in backend only!
Use plugin if you have several storefronts with different categories. It allows you to separate categories, belonging to different storefronts, from each other.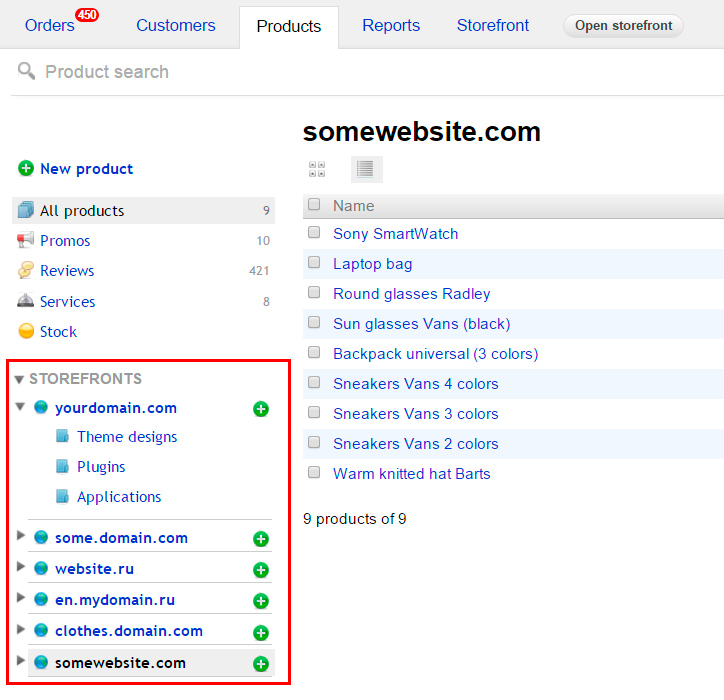 Features
Adding new category to a specific storefront. (No need to create new category, then open category settings and select the storefront).
Output all storefront products.
Displays only those categories that belong directly to the storefront. Categories found in all storefront will not be displayed.
Collapsing/Expanding of categories in all storefronts.